Intra-Profession Communications
There is one chiropractic profession with recognized and respected specialties, which are understood and accepted internally and externally.
We are One Voice.
Unified Without the Need for Uniformity.
Craft, distribute, pass, and publish a Resolution of Support for the strategic plan
Establish a ChiroTech Consortium Committee to determine and track utilization metrics and empower the profession with reliable data, which supports decisions and messaging moving forward
Identify budgetary needs
Develop a formal, structured, internal communications plan, which will sustain grassroots efforts, transparent communication, and inclusive outreach for volunteer recruitment
Develop the 1.0 version of an evergreen toolkit for graduating and new chiropractors (Ex.: Defined alternative career paths, "how to" templates).
Establish a third-party payer troubleshooting taskforce, with resources and experts by state
Work with college administrators to gain support for "unity without uniformity" messaging, through chiropractic education.
Professional unity and respect internally are becoming the norm
The pipeline of incoming chiropractic students matches an increased demand for services
Intra-profession referral networks are in place, and rates have increased
Colleges are supporting and promoting a unified profession, with options and specialty avenues.
Kris Dowell is the Executive Director for the Michigan Association of Chiropractors and serves on the ChiroCongress Cares charitable non-profit board of directors.
Dr. Sanna is the CEO of Breakthrough Coaching an international healthcare practice management consulting firm.
Dr. Stevens is currently an associate professor at New York Chiropractic College. As a professor he performs research, teaches and is active on committees at NYCC.
Dr. Foxworth is the CEO of ChiroHealthUSA. He is Chairman of the Chiropractic Summit and an Executive Committee member of the Foundation for Chiropractic Progress.
Currently, 1st Vice-President of ChiroCongress, previously the District 3 representative for ChiroCongress and Clinical Compass. Past President of Unified Virginia Chiropractic Association.
Dr. Ellen has founded 3 successful offices in 2 states. She is a compliance specialist, assisting colleagues and legal community on insurance carrier audits.
Dr. Everett attended Logan College of Chiropractic. He has spent more than a decade serving his practice members, volunteering at community clinics, mentoring Chiropractic students, and as a public speaker.
I have been a licensed doctor of chiropractic for 31 years and my primary focus has been in the spinal injury market.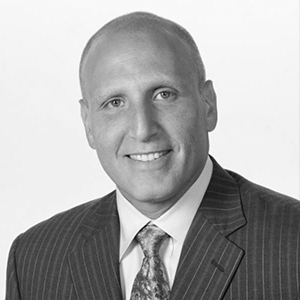 Dr. Plasker is a renowned speaker, international bestselling author, healthcare leader, and practicing chiropractor for over 35 years.
Dr. Scott is president of Life University and holds a Ph.D. in Applied Physiology, a Doctor of Chiropractic degree from Northwestern Health Sciences University and also holds a Diplomate of Chiropractic Philosophical Standards.
Dr. Totke practices Chiropractic with acupuncture in rural Virginia while working on positive policy change.
Dr. Rachel Wendt is the Executive Director of the Kentucky Association of Chiropractors.
We'd love to hear from you. Fill out the form below to get started.